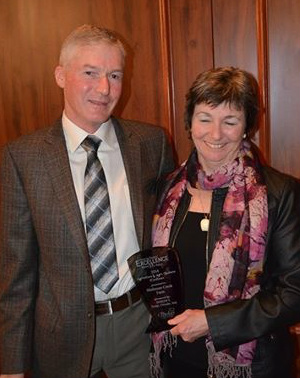 In February, we were honoured to be the recipients of the Agricultural & Agri-Business Excellence Award during the Annual Penticton Business Excellence Awards evening. Thank you Penticton and all of our amazing customers and friends!
March 07,2014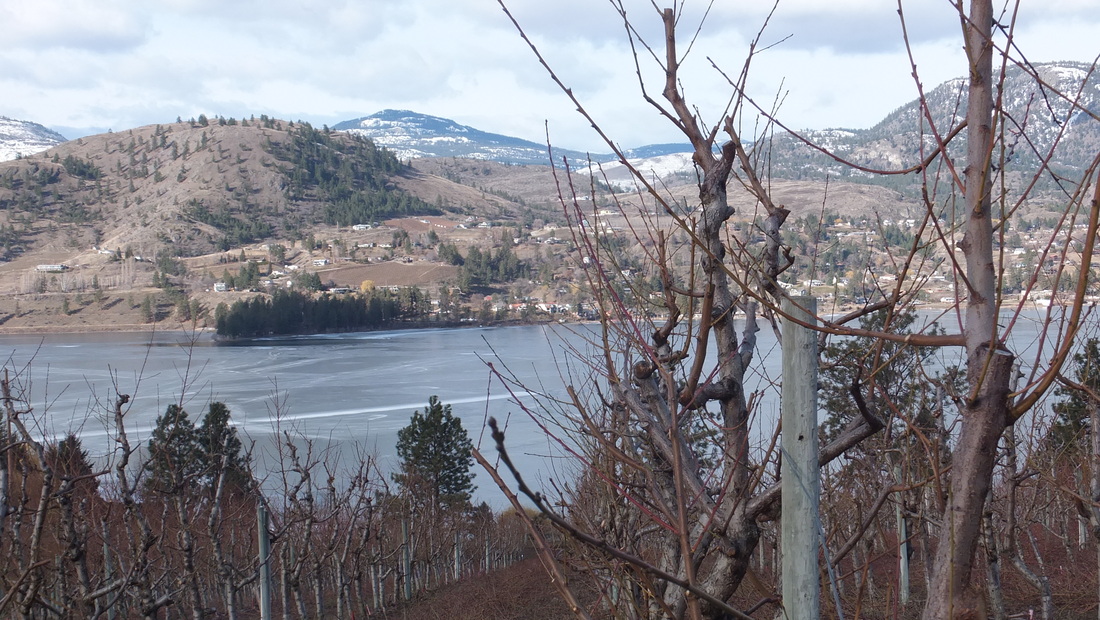 Skaha Lake is still frozen. We are still pruning! Hopefully we will have the peaches finished soon and then back to apples.
Ice is gone and the growing season is well underway. All the tree fruits are past blossom and soon we will start our thinning.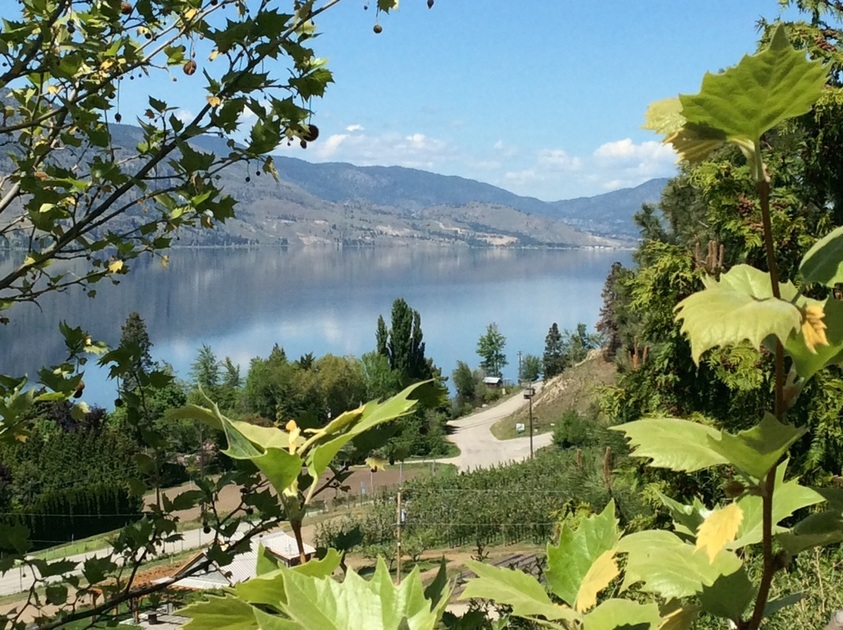 July 01
Yes, we are still thinning. We have missed all storms, the fruit looks amazing. Thank you Bev, Vicky & James for all your countless of hours of help.
There is a reason we do not have a perfectly manicured garden!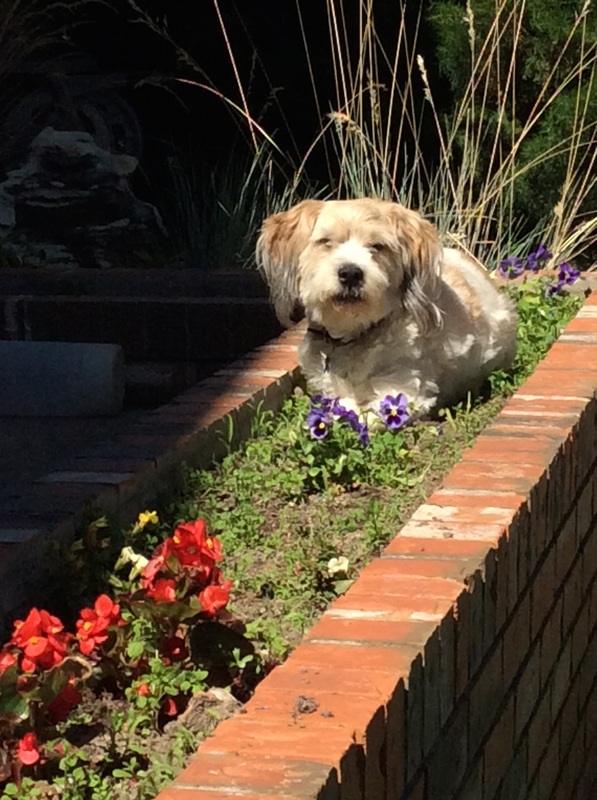 July 29- all this sun, look at how quickly the grapes are ripening!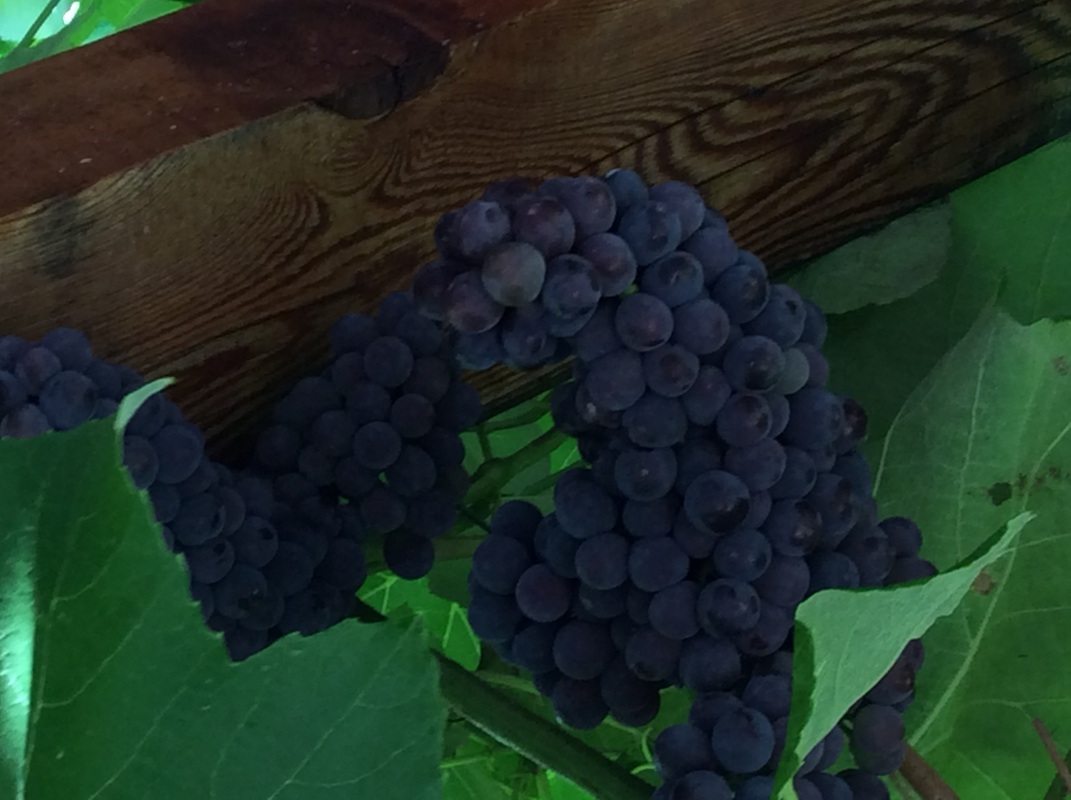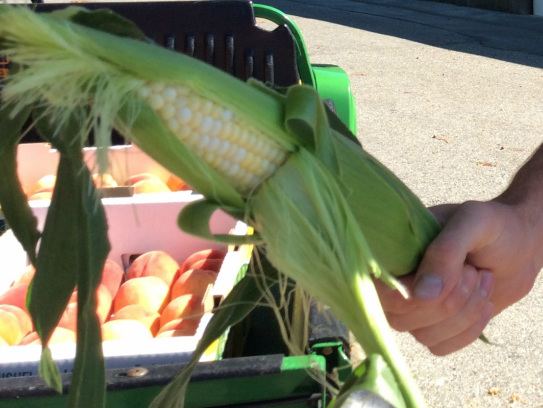 July 31-
We will have our
first feast of corn tonight
and have lots to pick tomorrow
for our opening day.

And - peaches for desert!
---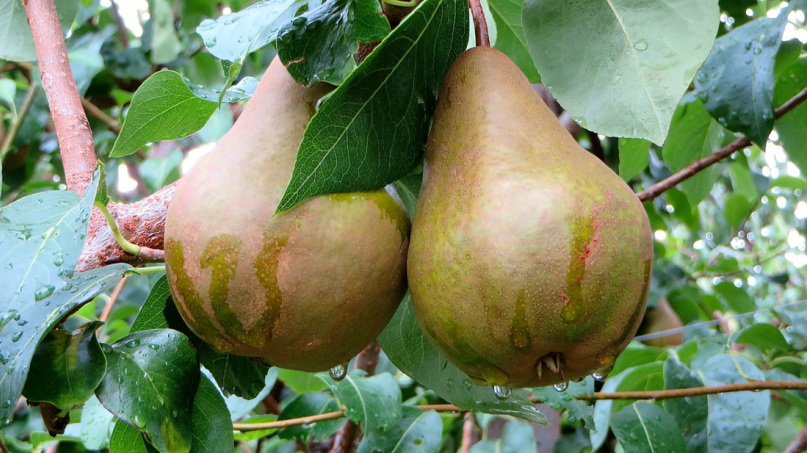 Our new juice boxes have arrived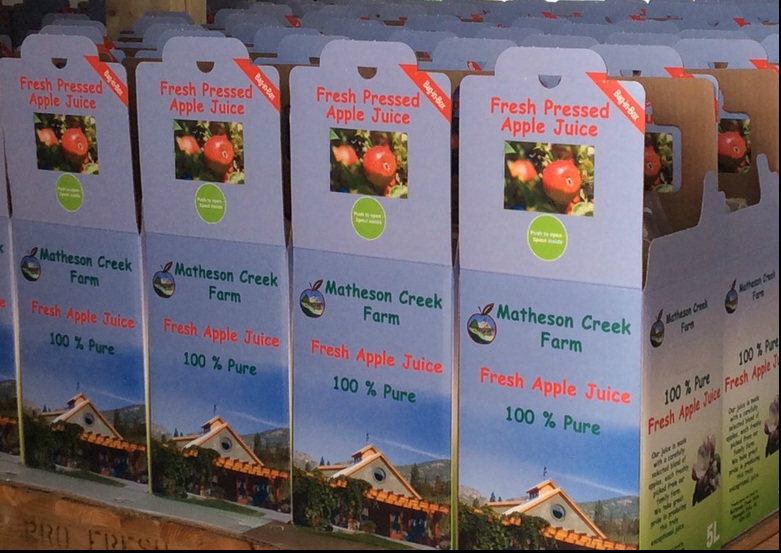 We were thrilled to receive the top prize at the Royal Agricultural Winter Fair in Toronto for our Pinova apples and second place for our Ambrosia apples.